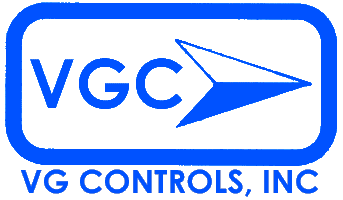 Mini Terminals
[ Home | Products | Services ]
VG Controls offers a family of miniterminals UNT2 and UNT1. They are RS232 devices which interface directly with a keypad, alphanumeric display and LEDs (Light Emitting Diodes). UNTs are powered up by +5 VDC and provide true RS232 compatibility.
Features
Benefits

Programmable, all data are stored in EEPROM

No set up charge
Can be upgraded in the field
Can be adapted for modified product
Same unit can be used for diff. products

Programmable matrix
Programmable keycodes

Can work with any keypad up to 64 keys
Can emulate different terminals

Interfaces with any LCD and some vacuum florescent display (UNT2 only)

Operator interface can be tailored to an application

Interface for LED built in, 16 LEDs for UNT2, 10 for UNT1

No special circuitry for status light
LED outputs can control other devices - relays, buzzers, etc.
Typical Applications
Custom operator interface
Instrumentation
Machine tools
Packaging machinery
Point of Sale terminal
Test Equipment
Programmable Miniterminal UNT2
A combination of programmable keypad encoder, LED driver and interface to an LCD display.

Up to 64 keys
Up to 16 LED
Any alphanumeric LCD with up to 4x40 characters or compatible VFD

Programmable Miniterminal UNT1
Older version of UNT2.

Up to 64 keys
Up to 10 LED
4x20 alphanumeric LCD (Hantronix HD20416 or compatible)
[ Home | Products | Services ]
Send mail to info@vgcontrols.com with questions or comments about this web site.
Copyright © 1998 VG Controls, Inc
Last modified: June 30, 2017