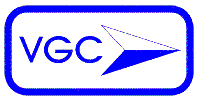 VG Controls Services
[ Home | Products | Services ]
VG Controls has a broad background of product and system engineering experience in a diversity of applications. Our innovative technical solutions incorporate a wide range of design, verification, and implementation tools and techniques.
We offer just the right mix of technical expertise for your requirements. Our project activities typically include:
Problem examination and analysis
Formulation of solution alternatives
Manufacturing and test
Our specialty is the solution to those extraordinary problems which do not readily yield to conventional approaches.
---
Commissioning and Testing assistance
Troubleshooting traction systems
Evaluation of power system problems like voltage distortion and means to correct them
---
VG Controls provides training in the area of power semiconductor converters controls and power circuit. The VG Controls staff has conducted many successful training classes for various companies and transportation authorities
---
[ Home | Products | Services ]
Send mail to info@vgcontrols.com with questions or comments about this web site.
Copyright © 1998 VG Controls, Inc
Last modified: July 05, 2017