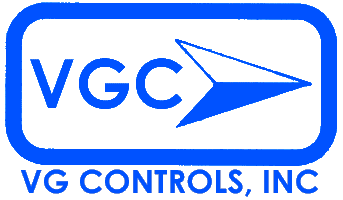 [ Home | Products | Services ]
Controllers
VG Controls offers integrated controllers for traction power converters. They are based on high performance RISC microcontrollers and perform all control functions in the software thus simplifying hardware and improving reliability.
Features
Benefits

32 bit RISC microcontroller

All functions performed digitally in software, dedicated hardware eliminated with corresponding improvements in cost, size and reliability

High speed data acquisition
Vast memory

Even the fast transients and harmonics are captured by the system. This information is used for troubleshooting, measurements and regulation.

The system can be easily tailored to customer requirements optimizing the cost and other parameters

The remote I/O boards can be placed near the signal entries, thus reducing the cost of wiring and maintenance
Typical Applications
Traction power converter
Negative Grounding device for traction
Automatic Assured Receptivity Unit for absorbing train braking energy
Integrated Converter Controller ICC2010
Performs all the tasks of a power converter's control system: firing pulses generation for up to 12 phases; regulation; AC and DC measurement ; AC and DC protection; alarm annunciation and Programmable Logic controller (PLC) functions

Advanced communication and debugging facilities
Modular design for scaling up/down
IEC1131 compatible soft PLC built-in
Different optional man-machine interfaces and peripheral boards
ICC2010 can be used by itself or together with additional peripheral boards.
[ Home | Products | Services ]
Send mail to info@vgcontrols.com with questions or comments about this web site.
Copyright © 1998 VG Controls, Inc
Last modified: June 30, 2017